Thinking about selling your home or condo?
Home Values: Use this form to get an instant estimate for your home. This home value calculator is an estimate only using the internet to gather local real estate listings and sales in the area. When you are ready to sell your House, please call us at 727-710-8036. Future Home Realty provides this estimated value as a courtesy and suggests a personal in house review by a professional real estate agent.

We can help!
The Tampa Bay real estate market is a dynamic one that demands tech savvy, full- time, dedicated Realtors working to get your property sold today. We put the power of the internet along with our knowledge and skill  to help you market your beach property to all the qualified buyers world-wide. This is critical since today over 90%+ of all real estate buyers begin their search on the internet.
Having REALTORS® that understand prepare your home and how to use the internet effectively to showcase and market your house or Beach condo for sale makes a real difference in today's market, don't take our word for it – see what our clients have to say about us.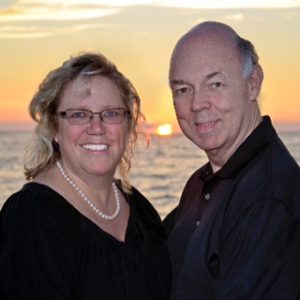 Call Cyndee & Jack Haydon now at 727-710-8035 to talk in person to discuss your unique requirements.
We believe in personal service so you can be comfortable knowing that we never share your personal information and that it will actually be us working with you – we're a husband and wife team and our goal is to give you the kind of personalized service that we appreciate ourselves.
If you haven't checked out our what home buyers and sellers we've helped have to say – it may help you get a feel for who we are and how we do business – we are committed to making your dreams come true not just selling any particular home or condo.
Our Response time goal is to get back to you within 4 hours if not sooner, however, if we happen to be out of the office working with clients like you it will be as soon as we return to the office.
Please, if you need immediate assistance just call or text us.
Jack's cell is (727) 710-8036 or Cyndee's cell at (727) 710-8035.
Thinking about selling your home or condo?You should know ~Not all real estate agents are the same!