Clearwater Condo Bargains – Living near Clearwater Beach for Under $100,000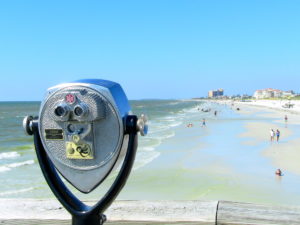 That's Right! You can live within 5-miles of some of the most beautiful beaches in the world near Clearwater Beach, Florida for under $100,000. Of course, we have Clearwater Beach bargain condos and homes for sale that costs more than $100,000, and we have waterfront and oceanfront bargain condos and homes along our 14 beach communities too!
But yes, there were over 150 condos, condo-hotels, town homes, villas and more under $100,000 when I checked today.
Join us in paradise – living in Clearwater Florida where the average temperature is about 60-degrees. (Today was almost 90 degrees) You will love playing golf and tennis, the white sandy beaches, and the beautiful blue water of the Gulf of Mexico.
So, if you are looking for a Clearwater vacation home, a second home to go during the winter, or want to move to Clearwater Florida, then it is time to get your piece of paradise.
Clearwater Florida Real Estate
Are you looking to buy a Clearwater Florida Home or Clearwater Condo?
Buyers tell us that selecting a Clearwater Beach Real Estate Agent,especially online or from a distance, can be a challenge. Some of our past clients agreed to share their experiences and tell you why they think you should work with us.
Click on the photos below and meet some of our clients and now friends…we'd love to be YOUR choice too!
*The above information and images are Copyright © 2007 Jack and Cyndee Haydon, Clearwater Beach Real Estate Consultants and may not be copied, reproduced, distributed, transmitted, displayed or published.  All rights reserved.  Plagiarism will be detected and is punishable by law.