Spend Winter Living in Clearwater Florida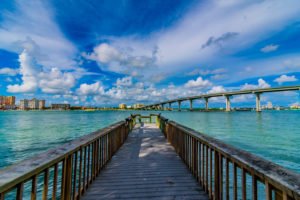 It's that time of year – the leaves are beginning to change colors up north and the first hints of the impending winter chills now remind people living in places like Canada, New York, New Jersey, Indiana, Ohio, Michigan, Pennsylvania and more that having a warm relaxing vacation home in Clearwater Florida is a great idea and we have some real bargains now too.
Clearwater Florida Condo Affordability Factor
I had a call this week asking if now was a good time to buy a Clearwater Florida condo – my belief is "yes". We have seen prices their lowest in almost 2 years and now we are seeing properties in Clearwater that are priced right are selling. Because of the excess supply we've helped Clearwater condo buyers negotiate great deals.  We are even seeing hundreds of beach condos for under $250,000 – that's not something you could have found a year ago. Forbe has predicted that the Tampa Bay area may have a "V" recovery – and with a sharp rise back to previous values the buyers on the fence may have missed their window of opportunity.
Here's a Clearwater Condo for Sale that we found offers many unique features:
6 Top Reasons to Buy this Hot Condo for your Cold Winters:
You can rent this Clearwater luxury condo weekly when you're not using it. Fewer and fewer communities are allowing this and so it is getting harder and harder to find this option. For a real estate investor or seasonal resident hoping to buy a condo that will break needs to have this option.
This Clearwater Condo allows pets – many second home owners want to bring their pets, including dogs for their extended stays and again this is an option that most Clearwater area condos don't allow.
There are no age restrictions in the luxury condo community so you have all options on renting or even having family come and use it when you're not. This is an often overlooked restriction. Typically Clearwater condos that don't have age restrictions have a higher value since they can draw from a larger condo buyer pool.
This luxury condo has an amazing resort style pool area so you could have a great time never leaving the premises. Take a look at the photos and imagine relaxing by the bubbling spill-over pool. Cook out with friends, read that book you've been waiting to read or just get your daily Vitamin C the natural way!
This luxury condo is in a secure, gated community for additional peace of mind and additional security when you're here.
Finally, with this Clearwater luxury condo you'll be very close to the beach (just 3.5 miles to Pier 60 on Clearwater Beach) – back your flip flops and towels – we provide the crystal clear beach water, the sugar white sand and the sunsets that put any painting to shame – Does life get any better than this?
Clearwater Florida Real Estate
Are you looking to buy a Clearwater Florida Home or Clearwater Condo? Here's what some of our past clients have to say about how we helped them….
Buyers tell us that selecting a Clearwater Beach Real Estate Agent,especially online or from a distance, can be a challenge. Some of our past clients agreed to share their experiences and tell you why they think you should work with us.
Click on the photos below and meet some of our clients and now friends…we'd love to be YOUR choice too!
*The above information and images are Copyright © 2007 Jack and Cyndee Haydon, Clearwater Beach Real Estate Consultants and may not be copied, reproduced, distributed, transmitted, displayed or published.  All rights reserved.  Plagiarism will be detected and is punishable by law.