Broadwater Boat Parade 
It's time for the annual Broadwater Boat Parade. Broadwater is a waterfront neighborhood with @ 8 streets of mostly waterfront homes off of Boca Ciega Bay in South St Petersburg. In the past this community was part of the Gulfport Holiday Boat Parade however when the route changed around 2009 the neighbors and the Broadwater Civic Association decided

why not have their own. This community has an active association with many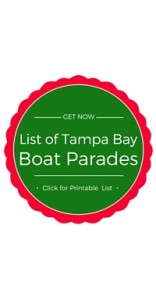 This St Petersburg boat parade started impromptu in 2009 when the Gulfport Holiday Boat Parade quit going into the Broadwater waterfront neighborhood. In 2010 they officially started holding their own. This is put on by the Broadwater Civic Association. The 2015 Parade will be on Saturday December 12, 2015
Join them on the sea or the land for the 2015 Broadwater Boat Parade starting at 6:45 PM.  They had a great turnout on the water and shore last year and expect more of the same this year.
The route is slightly different this year. Click here for parade route.
Public Viewing Tips: This Broadwater Boat Parade  doesn't really have easy public viewing unless you parked somewhere near by you could see the boats from some of the public streets that you can see down the canal like at 38th St S.
Broadwater Neighborhood Map
Broadwater Homes for Sale in St Petersburg Florida