Pinellas County Bank Owned Property Taxes Explained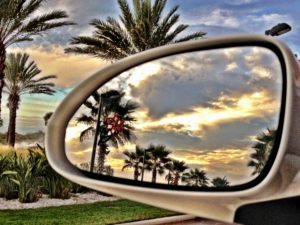 Clearwater Beach Florida – We help a lot of clients with finding great Clearwater beach short sales and bank-owned homes and condos, and one of the things people ask me is how will a short sale or bank-owned property deal where we actually bought a condo, town home or house for under market value… How does that affect your bank owned property taxes? It shouldn't surprise you that the Pinellas Property Appraiser doesn't care what you paid for your short sale or bank owned property – they are going to calculate your bank owned property taxes based on what it is worth.
 If I Pay Less Why Aren't My Bank Owned Property Taxes Lower?
How does that translate? I want to show you an example today. Hopefully understand that while you may get a great deal on the purchase price, your bank owned property taxes will be balanced with every other kind of comparable property regardless of the price you paid for your bank owned home. The property assessor is funding our schools, our county, our work, and is looking to determine their sales comp and just market value to assess a property.
So let's take a look at this property. This is a 3000 square foot townhome on the water in St. Pete Beach. This was a  bank-owned townhome on the water and it sold for $522,000 in May of this year. Okay. So May of this year, they paid $522,000. Now the property tax bills come out, and you look, here in the property appraiser's site, and it talks about sales comps or comparisons. And there they look at other properties to determine what they think or what they're going to base that value on.
Now I want to give you a look at what those numbers look like because when you look here, there's all kinds of homes, townhomes, condos on the water in St. Pete Beach, but you can see they range everywhere from 950 square feet, 920 square feet all the way up to 2800, and here's one 3070 sq ft. Again, when they aggregate all that, their just market value and the way they come across is $708,523 for this property, which is a difference of over $180,000 from what they paid for it .
Now, once they have that number they typically take @ 85% of that to come up with their just market value, and that's the number that your taxes are calculated using… The millage gets multiplied by it to come up with your tax number. Now, one other variable that can come into play is if it is your primary residence and you're homesteaded, you actually get about $50,000 off of the just market value. So instead of being the $602,000, it would be closer to $552,000. Now, one of the things here is because it was a bank owned home, it was not homesteaded in this year. So for this person, this year it only qualifies for the State of Florida 10%, non-homesteaded cap. We're hoping we'll see that drop to 5% they are working on an ammendment to do this, but that's what it is right now.
So again, the millage… Here's the millage number 18.2940, which, if you want to think about it, that's about 1.82%, 1.83% of the just market value, so in this case it's the $602,245. So the taxes, again for this year, paid in arrears, are $11,740.47. One of the things that is good news to see is… Again, this was waterfront new construction. So you can see how up until 2009, the taxes were just based on the land when the developer has to fund a project until it was titled and stuff and completed. He didn't… It didn't change. Again, in 2010, they were assessed just market at was much lower however that was before some other properties that sold, and the market was worse in 2010. In 2011, again, looking at the year in review, they assessed it at $602,000 (Off their sales comp number of $708,532). So the good news is that he paid $522,000 for the property and again, it was a bank-owned waterfont home in St Pete Beach and it appears to be a good deal based on… Based on what we're seeing here.
So that's a little bit about how the property taxes work. If you have questions, feel free to give me a call. Cyndee Haydon, at 727-710-8035. I'd be happy to help you. Again, we specialize in both helping buyers and sellers of short sale… I mean, of all properties but, obviously in this market, there's still a lot of short sales, bank-owned and other distressed properties, and, again, you may have questions and we're happy to help.
So I hope you found that helpful and, again, that's a little bit about not understanding when you have your Pinellas County Property taxes, whether you get a good deal or not, the property taxes are going to go off the value. So again, important for people to understand and one of the reasons we often tell people if they gave you a property, sometimes you couldn't afford to maintain the costs and upkeep. So hopefully you found that helpful and, again, feel free to visit our website, www.sandbarstosunsets.com, serving all of our 26 miles of beautiful beaches here on the Gulf Coast from Clearwater Beach to St. Pete Beach FL
And remember if you are looking to buy or sell in the St Pete – Clearwater Beach Area, Jack and I welcome the opportunity to discuss the market with you and your particular situation. Just give us a call for the most up today information that's happening in the Beach real estate markets along our 26 miles of beaches.
Clearwater Beach Real Estate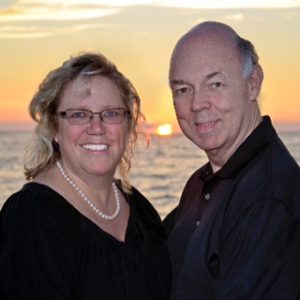 And if you're looking for a Clearwater Beach Realtor we'd like you to know that we are passionate about being your real estate advocate. We're committed to delivering Results daily based on Integrity, Knowledge & Experience – helping you buy or sell your Beach condos in Clearwater Beach to St Pete Beach.
We'd like to be YOUR Real Estate Team!
Call Cyndee @ 727-710-8035 or Jack @ 727-710-8036