South Beach Condos Map – Sand Key Condos for Sale
More info and articles on South Beach Condos on Sand Key Florida
South Beach Condos – South Beach – Sand Key Condos Insiders Guide
South Beach Condos – Fact Sheets
| | |
| --- | --- |
| Sand Key Condos: | South Beach Condo I |
| Sand Key Address: | 1400 Gulf Blvd Clearwater Beach FL 33767 |
| Condos Price Range: | $300,000-$600,0000 |
| Year Condos Built: | 1973 |
| Building: | 9 Floors – 95 units |
| Pets Allowed | Yes – call us for details |
| Rental Policy: | 90 day minimum rental |
| # of Bedroom: | 2 & 3 bedrooms |
| Size – Sq Ft | approx 1400-1600 sq ft |
| Location/Views: | Beachfront |
| Building Orientation: | North – South Bldg |
| Pool: | Yes shared with South Beach II |
| Fitness Facilities: | Yes |
| Community Room: | Yes |
| Security: | Yes – Gated Entrance with Security Guard |
South Beach Condos II – Sand Key Condos for Sale
| | |
| --- | --- |
| Sand Key Condos: | South Beach Condo II |
| Sand Key Address: | 1430 Gulf Blvd Clearwater Beach FL 33767 |
| Condos Price Range: | $300,000-$600,0000 |
| Year Condos Built: | 1974 |
| Building: | 9 Floors – 95 units |
| Pets Allowed | Yes – call us for details |
| Rental Policy: | 90 day minimum rental |
| # of Bedroom: | 2 & 3 bedrooms |
| Size – Sq Ft | approx 1400-1600 sq ft |
| Location/Views: | Beachfront |
| Building Orientation: | North – South Bldg |
| Pool: | Yes shared with South Beach I |
| Fitness Facilities: | Yes |
| Community Room: | Yes |
| Security: | Yes – Gated Entrance with Security Guard |
South Beach Condos III – Sand Key Condos for Sale
| | |
| --- | --- |
| Sand Key Condos: | South Beach Condo III |
| Sand Key Address: | 1460 Gulf Blvd Clearwater Beach FL 33767 |
| Condos Price Range: | $300,000-$600,0000 |
| Year Condos Built: | 1980 |
| Building: | 12 Floors – 142 units |
| Pets Allowed | Yes – call us for details |
| Rental Policy: | 90 day minimum rental |
| # of Bedroom: | 2 & 3 bedrooms |
| Size – Sq Ft | approx 1400-1600 sq ft |
| Location/Views: | Beachfront |
| Building Orientation: | North – South Bldg |
| Pool: | Yes |
| Fitness Facilities: | Yes |
| Community Room: | Yes |
| Security: | Yes – Gated Entrance with Security Guard |
South Beach Condos IV – Sand Key Condos for Sale
| | |
| --- | --- |
| Sand Key Condos: | South Beach Condo IV |
| Sand Key Address: | 1480 Gulf Blvd Clearwater Beach FL 33767 |
| Condos Price Range: | $300,000-$600,0000 |
| Year Condos Built: | 1982 |
| Building: | 12 Floors – 135 units |
| Pets Allowed | Yes – call us for details |
| Rental Policy: | 90 day minimum rental |
| # of Bedroom: | 2 & 3 bedrooms |
| Size – Sq Ft | approx 1400-1600 sq ft |
| Location/Views: | Beachfront |
| Building Orientation: | North – South Bldg |
| Pool: | Yes |
| Fitness Facilities: | No |
| Community Room: | Yes |
| Security: | Yes – Gated Entrance with Security Guard |
And remember if you are looking to buy or sell your Sand Key Florida South Beach condos, Jack and I welcome the opportunity to discuss the market with you and your particular situation. Just give us a call for the most up today information that's happening in our Clearwater Beach real estate market.
Sand Key Real Estate – Sand Key Condos for Sale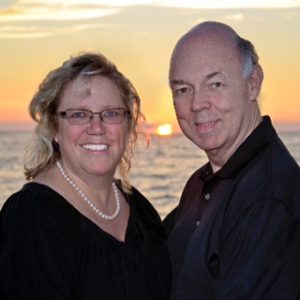 We are passionate about being your real estate advocate. We're committed to delivering Results daily based on Integrity, Knowledge & Experience – helping you buy or sell your Beach condos for sale in Sand Key and Clearwater Beach Florida.
We'd like to be YOUR Sand Key – Clearwater Beach Real Estate Team!
Call Cyndee @ 727-710-8035 or Jack @ 727-710-8036