Oceanfront Sand Key Condos List – Sand Key Florida 33767
Sand Key Florida – Oceanfront Sand Key condos for sale offer buyers some of the funest luxury condominiums in along Tampa Bay's 26 miles of beach.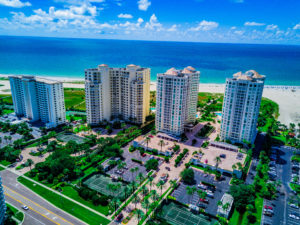 Sand Key Florida is a neighborhood of mostly high-rise condos at the southern most point of Clearwater Beach Florida yet it has a totally private with a remote beach feel as you drive past these oceanfront Sand Key condos. You have lots of choices when it comes to buying luxury beachfront Sand Key condos.
Many people don't know that Sand Key is actually part of the City of Clearwater (and so is Clearwater Beach) and home to some of the most amazing waterfront luxury condos with the sugar white sand of the beach outside your door and the Gulf of Mexico breezes blowing in.
Enjoy truly magnificent Sandbars to Sunsets from any of these Sand Key Oceanfront Condo communities. Here's a Sand Key Florida video sneak peek at this popular Clearwater Beach neighborhood…
We have put together a complete list and are developing detailed information for you. If you would like to see any of these or get daily updates on all the condos for sale just request our Complimentary Market Report.
All Oceanfront Sand Key Condos on the Gulf of Mexico
All are Gulf front ~ Ocean front ~ Beach Condos of Sand Key Florida Communities that are part of City of Clearwater |  Clearwater Beach

The order of the list is from southern most point of Sand key to the northern most point before heading over to Clearwater Beach
1) Dan's Island I Dans Island II -Condos on Sand Key
1660 Gulf Boulevard Clearwater FL 33767 & 1600 Gulf Boulevard Clearwater FL 33767
Dans Island Condos – Our complimentary Insiders Guide to Dan's Island condos for sale with pictures floor plan info, rental association info and more
Sand Key Condos – Before you decide to buy a Dan's Island condominiums you might find the history and local's insights living on Sand Key FL interesting
2) Sand Key Condos – Cabana Club Condos I and Cabana Club Condos II
1586 Gulf Boulevard Clearwater Beach FL 33767 and 1582 Gulf Boulevard Clearwater FL 33767
1560,1540,1520 Gulf Boulevard – Ultimar I, II & III Gulf front Sand Key condos
1480, 1460,1430,1400 Gulf Boulevard – South Beach I,II,III,IV Ocean front Sand Key condos
1390, 1380 Gulf Boulevard – Sand Key Clubs I & II Beach front Sand Key condos
1370 Gulf Boulevard – Bella Rosa of Sand Key Gulf front condos
1350 Gulf Boulevard – Utopia Gulf beach front Sand Key condos
1340, 1320 Gulf Boulevard – Cresent Beach Club One & Two condos on Sand Key, FL
1290 Gulf Boulevard – Lighthouse Towers Sand Key condos on the beach
1270 Gulf Boulevard – Harbor Light Towers Sand Key condos on the beach
1250,1230  Gulf Boulevard – Landmark Towers I & II Oceanfront condos Sand Key,FL
1200 Gulf Boulevard – Meridian – Sand Key Condos on the Gulf of Mexico
1180 Gulf Boulevard – The Grande of Sand Key Luxury Condos on the beach
Proud to be selling Clearwater Beach Real Estate – waterfront tropical beach living at it's finest. see actual properties
Looking for a Florida Luxury Real Estate deal including a Sand Key Condo bargain – we can show you all the Sand Key condos for sale in each condominium complex.
Sand Key Condos – Sand Key Florida
Are you looking to buy a Sand Key Gulf of Mexico Beach front Condo or Sand Key Waterfront Condo with a boat slip and easy access to the deep Gulf waters where you can enjoy fishing, diving or just cruising? Here's what over 125+ of our past clients have to say about how we helped them >> Click to hear directly from what someone who did what you're doing has to say!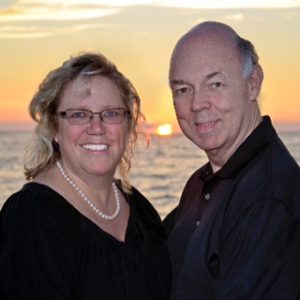 Buyers tell us that selecting the best Clearwater Beach Real Estate Agent, especially online or from a distance, can be a challenge. Some of our past clients agreed to share their experiences and tell you why they think you should work with us.
Click on the photos below and meet some of our clients and now friends…we'd love to be YOUR choice too!
Want more info call 727-710-8035