Suntan lotion, flip flops, and the slow stroll of summer relaxation create a particular energy, the vibe of a sleepy comfort combined with the adrenaline rushing fun of parasailing, jet skis, shops, and anticipation of knowing there's amazing food, refreshing drink, and more thrill and chill around every corner. Come to the beach where life is focused more toward working to live than it is living to work. This is Clearwater Beach, Florida, where resort style vacations and resort lifestyles converge in a place where feeling good matters.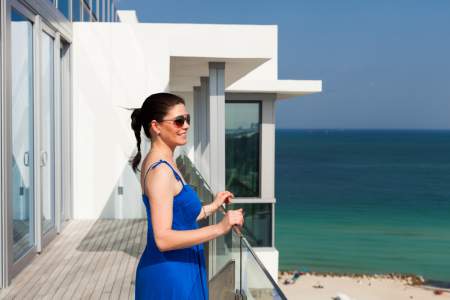 White sands hug shorelines along the Gulf of Mexico to create what is referred to as Clearwater Beach in Clearwater, Florida. Small businesses, big retail stores, souvenir shops, local resources and tourist attractions create the vacation vibe of Clearwater Beach. Whether you're a long-time resident or a vacationing guest, Clearwater Beach can make you feel right at home.
There are around 8,202 people who make Clearwater Beach and its surrounding areas their home in the 33767 zip code. Residents enjoy annual household average incomes of around $56,030. Houses in the area hold median values of about $387,900.
Students living in the Clearwater Beach neighborhood attend schools governed by the Pinellas County School District.
The Jolly Trolley Clearwater Beach trolley services makes it easy to get around the area. The area is also conveniently located just 20 miles from the Tampa International Airport.
Clearwater Beach, Florida receives, on average, 52 inches of rain each year, spanning a total of about 70 days per year with measurable precipitation. However, there are 240 days annually where Clearwater Beach is drenched in sunlight. Summer high temperatures are around 90 degrees, and winter lows stay comfortably above freezing at 52 degrees.
There is a wide range of things you can do in and around Clearwater Beach, Florida, beginning with a beach walk along a $30-million renovated promenade. Meander along powdery sands weaving through high-end resorts hotels and enjoy browsing the creative works of local artists. Visit the Clearwater Marine Aquarium, the Ruth Eckerd Hall Theater, play miniature golf, visit an arcade, take a boat tour, or tour the shops. And no matter where you are, you're never far from a delightful array of venues for curbing your appetite that range from food truck to fine dining experiences, all depending on your mood, your budget, and your needs.
It's not all about fun in the sun, either. Many of the lively events at Clearwater Beach revolve around the sunsets and nightlife that also contribute to the reputation of Clearwater Beach, Florida. Sunsets at Pier 60 are nightly festivals taking place 364 days of the year from 6:30 to 10:30 p.m. Enjoy the works of artisans, crafters, entertainers, and street performers, all while enjoying some of the most beautiful sunsets Florida has to offer.
Clearwater Beach, Florida may be an ideal Spring Break destination, may be known for its vacation amenities, and loved for its vibrant atmosphere on holiday, but it's also a wonderful community where you can put down roots and build the resort lifestyle you've been dreaming of and deserve.
Your real estate agent is the best source of information about the local community and real estate topics. Give Cyndee & Jack Haydon a call today at 727-710-8036 to learn more about local areas, discuss selling a house, or tour available homes for sale.