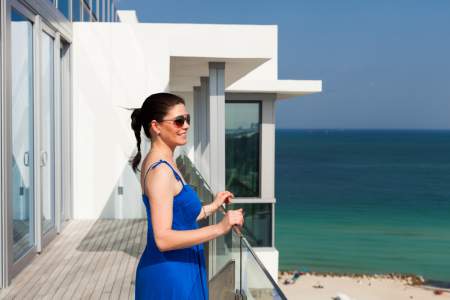 Sand Key Club condominium community in Clearwater, Florida, could be the ideal place for you to settle in to create a luxurious beachfront condominium lifestyle. Although there are ample choices for condos in Florida, Sand Key Club sets itself apart from the rest with a stellar set of community amenities, association with upscale neighboring communities, and proximity to recreation and entertainment while maintaining a hushed atmosphere.
Sand Key Club spared no expense when comprising a list of attractive amenities for residents. Features include a heated swimming pool, hot tub, covered cabanas, sauna, fitness center, putting green, billiard room, shuffleboard, club room for entertaining, covered parking, and security. All that, and your place comes with amazing views and easy access to the soft, warm sands of the beach.
Sand Key Club consists of one, two, and three bedroom units ranging in price from $300,000 to $700,000 and up. Many of the units have been updated and renovated to include high-end appliances, upscale finishes, and other creature comforts.
Sand Key Club is located at 1380 Gulf Boulevard in Clearwater, Florida. The upscale condominium complex is situated amidst the reputable communities of Bella Rosa and Sand Key South Beach Condos, so residents of Sand Key Club are always in good company. The Tampa International Airport is less than 25 miles away from Sand Key Club.
Sand Key Club is a sampling of the best of both worlds – the calm, laid back, relaxed vibe of Sand Key coupled with the high-octane rush of the vacation vibe Clearwater Beach is known for. Many area features and resources are within walking distance for a productive and relaxing outing, but for those longer trips, residents take full advantage of The Jolley Trolley, the public transportation system for Clearwater Beach and Sand Key.
The Sand Key community is ideal for homeowners who have allergies or adverse reactions to cats, dogs, or household animals. Although many of the luxury condominium communities in Clearwater have pet-friendly policies, the Sand Key community does not permit animals.
And, you won't have to fuss over high-volume turnover in nearby units from renting vacationers. The Sand Key community enforces a 90-day minimum rental policy, so there's not much chance that a different household will use the neighbor's place as a crash pad each week throughout the popular vacation season. In fact, you may find yourself able to create healthy relationships with neighbors who share similar interests to you.
Luxury beachfront condo life is a coveted lifestyle not meant for everyone. When you have the chance to custom-tailor a life of luxury where you can live life as a daily celebration, you may do well to check out the Sand Key luxury condominium community in Clearwater. Sand Key offers competitive amenities like swimming pools and fitness center, but also eliminates the potential for animal dander and high-volume turnover from investment rental properties.
Enjoy staying in and taking advantage of the comforts of home. Dip into the community resources and enjoy a healthy workout, a good swim, or a competitive game of billiards. Or, get out and about in Florida to enjoy the beach life.
Your real estate agent is the best source of information about the local community and real estate topics. Give Cyndee & Jack Haydon a call today at 727-710-8036 to learn more about local areas, discuss selling a house, or tour available homes for sale.