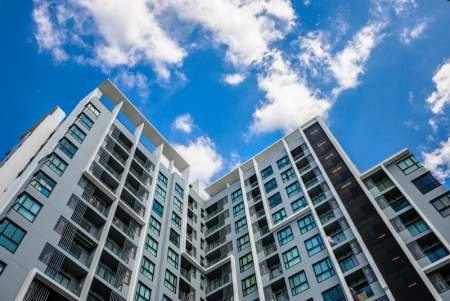 Clearwater Beach, Florida is the ideal place to set up a second vacation home or an investment property. Thousands of people are drawn to the white sandy beaches, water recreation, and tourist attractions associated with Sand Key and Clearwater Beach, Florida. Although there are more than enough choices for beachfront and luxury condominiums in Clearwater, many of those communities have stringent rental minimum restrictions, meaning they'd not make good part time homes or investment properties. However, Lighthouse Towers has one of the most relaxed rental restrictions in the Clearwater Beach area and may be ideal for your vacation home or investment property.
Many condos in the area have rental minimums of up to twelve months, but the more standard option is 90-day minimum. However, Lighthouse Towers has a relaxed requirement of just 14-day minimum rental agreement, meaning the unit could easily be rented out multiple times throughout the year for a profit.
Lighthouse Towers luxury condominium community is located at 1290 Golf Boulevard in Clearwater, Florida 33767. The community is housed in a single building that was constructed in 1983. Available floorplans include a single bedroom of about 885 square feet of living space for about $300,000 and a two bedroom with about 1,135 – 1750 square feet of space for living and a sales price of around $300,000 – $600,000.
Aside from the ability to rent out a unit, another factor that separates one condo community from another in Clearwater Beach is the layout of the building. In Lighthouse Towers, the building is designed so that every unit has spectacular views of the sparkling waters of the Gulf of Mexico. Another smart design element adding to the community's intrigue is that the swimming pool was crafted in such a way that it receives sunshine during all daylight hours without shade being cast from the building or awnings.
Amenities are another differentiating factor in separating condominium communities from each other in Clearwater Beach, Florida. Lighthouse Towers will give any condo complex a run for its money concerning amenities. Lighthouse Towers offers a heated pool and spa, barbecue station with two gas grills, tennis court, shuffleboard putting green, basketball hoop, beach access, and assigned parking.
Spend mornings on the private balcony watching for dolphins, manatee, or sailboats. During the evenings, enjoy a soothing beverage while watching the sun use dancing sunset colors with passing clouds to flirt with the ocean waves. Take a relaxing barefoot stroll along the soft sands of a private beach, while still being within walking distance of a wide array of restaurants, shops, and other forms of entertainment or recreation. And, if you want to bounce around a little further than what's within walking distance, take advantage of the Jolley Trolley, the public transportation system for Clearwater Beach.
Whether you're considering a beachfront luxury condominium for your primary residence, a part time vacation home, or an investment property, you'll find yourself ticking off a lot of the "must have" boxes at Lighthouse Towers. Enjoy great amenities, fabulous location, relaxed rental regulations, and all the creature comforts available in a beachfront luxury lifestyle in Clearwater Beach, Florida.
Your real estate agent is the best source of information about the local community and real estate topics. Give Cyndee & Jack Haydon a call today at 727-710-8036 to learn more about local areas, discuss selling a house, or tour available homes for sale.