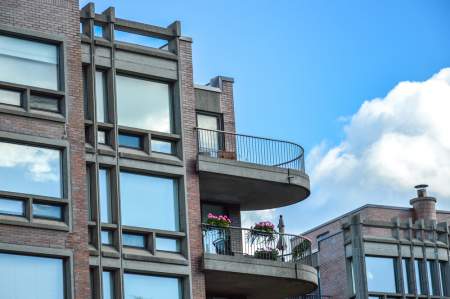 Aside from standard considerations such as location, cost, and size, several factors separate one condominium community from another in the Sand Key Clearwater Beach, Florida area. Waterfront living is attractive – a highly sought after lifestyle crafted in the likeness of a resort vacation. But not all of the beachfront condos are equal. The goal, then, is to find the community that's best suited to you in standard considerations, included amenities, and atmosphere. And if you're a boater or a fisherman, Harbour The Condo may be what you need to create a life custom-tailored to your liking.
Harbour The Condo is a condominium community located on the Sand Key Beach of Clearwater. Although many of the condo communities in Clearwater Beach have amenities of some kind, the features of Harbour The Condo are designed to tickle the fancy of boaters and fisherman and include boat docks and slips. Additional amenities include a tennis court, putting green, two heated swimming pools with tiki huts, and manned security.
Built in the early 1980's, the residences at Harbour The Condo create an affordable opportunity to enjoy a slice of beachside paradise for your waterfront lifestyle. The units consist of two bedrooms, two bathrooms, about 1,350 square feet in size, and prices of around $200,000-$300,000.
As an older condominium community in the Sand Key Clearwater Beach area, Harbour the Condo has several units available that have been completely renovated to include state-of-the-art appliances, creature comforts, and modern conveniences.
While it's easy to get tickled over amenities and features, bells and whistles, and affordability, let's not overlook one of the most important elements of beachfront condominium lifestyles: the views! Harbour The Condo takes full advantage of 180-degree waterfront views of the Intracoastal walk.
If you're looking for a comfortable place to hang your hat that is also welcoming to your furry household members, you'll be glad to know that Harbour the Condo allows each unit to have up to two dogs that weight 20 pounds or less each.
Harbour The Condo encompasses two buildings located at 1581/1591 Gulf Blvd, Clearwater, Florida 33767. The buildings, seven floors each, hold 68 units. Maintenance fees for the community are around $450-$500 per month. The community also enforces a minimum 90-day rental policy, so different tenants won't use your neighboring condo as a vacation crash pad every week.
There are countless benefits to a beachfront condominium lifestyle, including private beaches in your back yard, and the convenience of a sand-free swimming area for simple soaking in the sun or quick dips in the community pool without slugging across the sand. But to find a community that's as tailored to the boating and fishing lifestyle as you are? Now that's a perfect fit and a good indicator that for you, home is Harbour The Condo. The shared interest also indicates a high probability that you'll have things in common with your neighbors, like-minded folks who have gone through as much trouble as you have to find the perfect Florida condominium community in Sand Key and Clearwater Beach.
Your real estate agent is the best source of information about the local community and real estate topics. Give Cyndee & Jack Haydon a call today at 727-710-8036 to learn more about local areas, discuss selling a house, or tour available homes for sale.