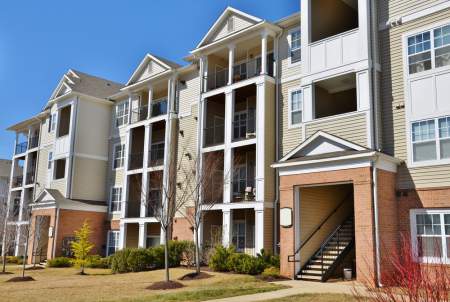 When comparing one condo community to another in Clearwater Beach, Florida and Sand Key Island, sometimes it's like comparing apples to apples. But once in a while, a feature jumps out at you like none you'd seen before and you know you've found what you've been looking for. For example, the condominium homes in the luxurius Utopia beachfront condo community have no less than four balconies per unit for enjoying jaw-dropping sunrise and sunset views of the beach, the Gulf of Mexico and the city Clearwater.
With four balconies in each residence for enjoying the ocean views, it's clear that Utopia's designers understood the value in the view and the enjoyment of eye-spying dolphins, manatee, and colorful sailboats in passing. But that doesn't mean they overlooked comfort. The comfortable units in Utopia condominium homes come with cozy gourmet kitchens, granite counters, top of the line cabinetry, spacious closets, and more. Community amenities include a heated swimming pool, fitness center, shuffleboard, extra storage, abundant guest parking, and a high-tech security system.
There's also a clubhouse and entertainment center with a separate dining room, media area, and billiards table.
The Utopia community is contained within a single nine-story building that houses 29 residential units. There's secure building entry, and elevators service two units per floor. Homes consist of three and four bedroom floor plans that span between 2,300 and 4,700 square feet of living space. Built in 2005, Utopia is the new kid on the condominium block, sporting a modern sheik architectural design and a slightly different concept for modern living in communal spaces. Condominium homes in Utopia sell from $700,000 to a million dollars and up.
The conventional design and layout create the luxurious vibe of elegant condominium living, coupled with the intimate setting of a small community. Because there are only 29 units, households have a higher probability of developing healthy relationships with neighbors who share similar interests and lifestyles while also sharing community features such as the heated swimming pool or fitness center.
Utopia welcomes your furry family members of the canine and feline variety. Each unit may house up to two pets with a combined weight of up to fifty pounds.
Not only does Utopia offer an attractive modern design with spacious floor plans in an intimate setting with luxurious amenities, but it's also situated smack dab on the beach in Clearwater Beach, Florida, so you're only steps away from soft, warm sand between your toes.
The Utopia community enforces a minimum 30-day rental agreement, which means that Utopia is not only a wonderful option for a primary residence, but that it can also make a wonderful part time vacation home with supplemental income, or a substantial investment property.
There are many choices in Clearwater Beach, Florida for beachfront condominium luxury lifestyles. Although many condo communities have similar amenities like swimming pools, fitness centers, and private beaches, one community can stand apart from the rest with a feature such as Utopia's four balconies per unit for enjoying the beach views of the Gulf of Mexico.
Your real estate agent is the best source of information about the local community and real estate topics. Give Cyndee & Jack Haydon a call today at 727-710-8036 to learn more about local areas, discuss selling a house, or tour available homes for sale.